Bringing all the key information together in one easy-to-access place so wherever you are, on whatever device, you can see the latest information.
All your users get consistently fast dashboards at any time of day, thanks to the cloud. Dashboards can also be embedded into your applications, portals, and websites too.
Manage your users and content via a comprehensive set of security features including role-based access control.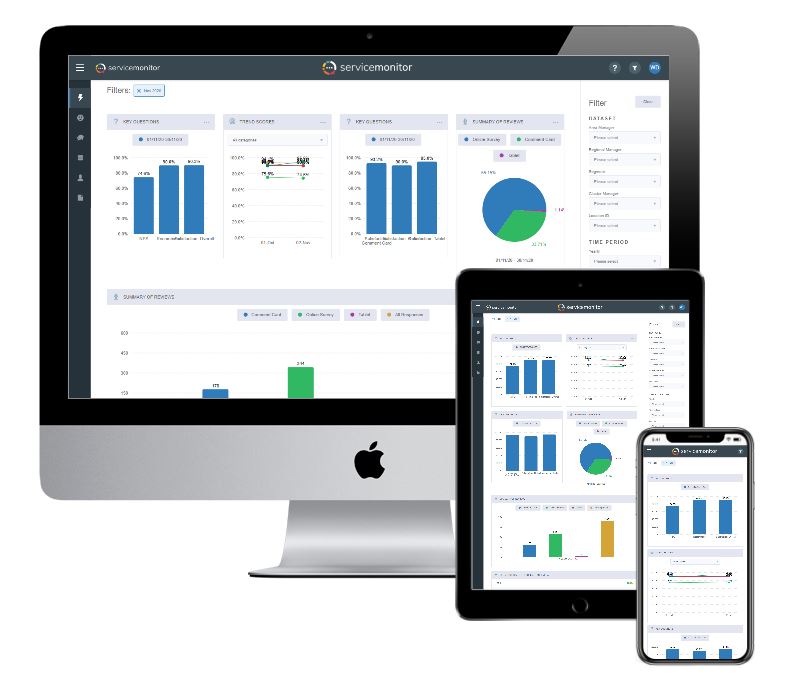 Comprehensive - Visualisation is pivotal when it comes to understanding your data, it's what provides meaningful insight from a mass of statistics. With over 20 visual types, our dashboards are versatile and can display data in a number of different ways. From word clouds to pie charts, we have it covered.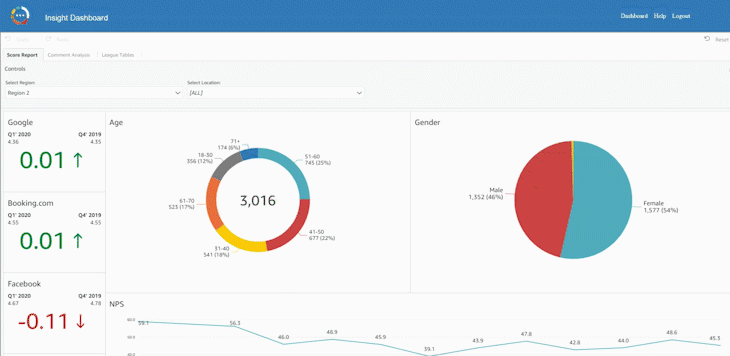 Powerful - Dashboard filters are a great way to drill down into a data set at a global level. If there are key metrics you want to group or differentiate, such as a date range or age group, dashboard filters slice the data, showing you exactly what you want to see.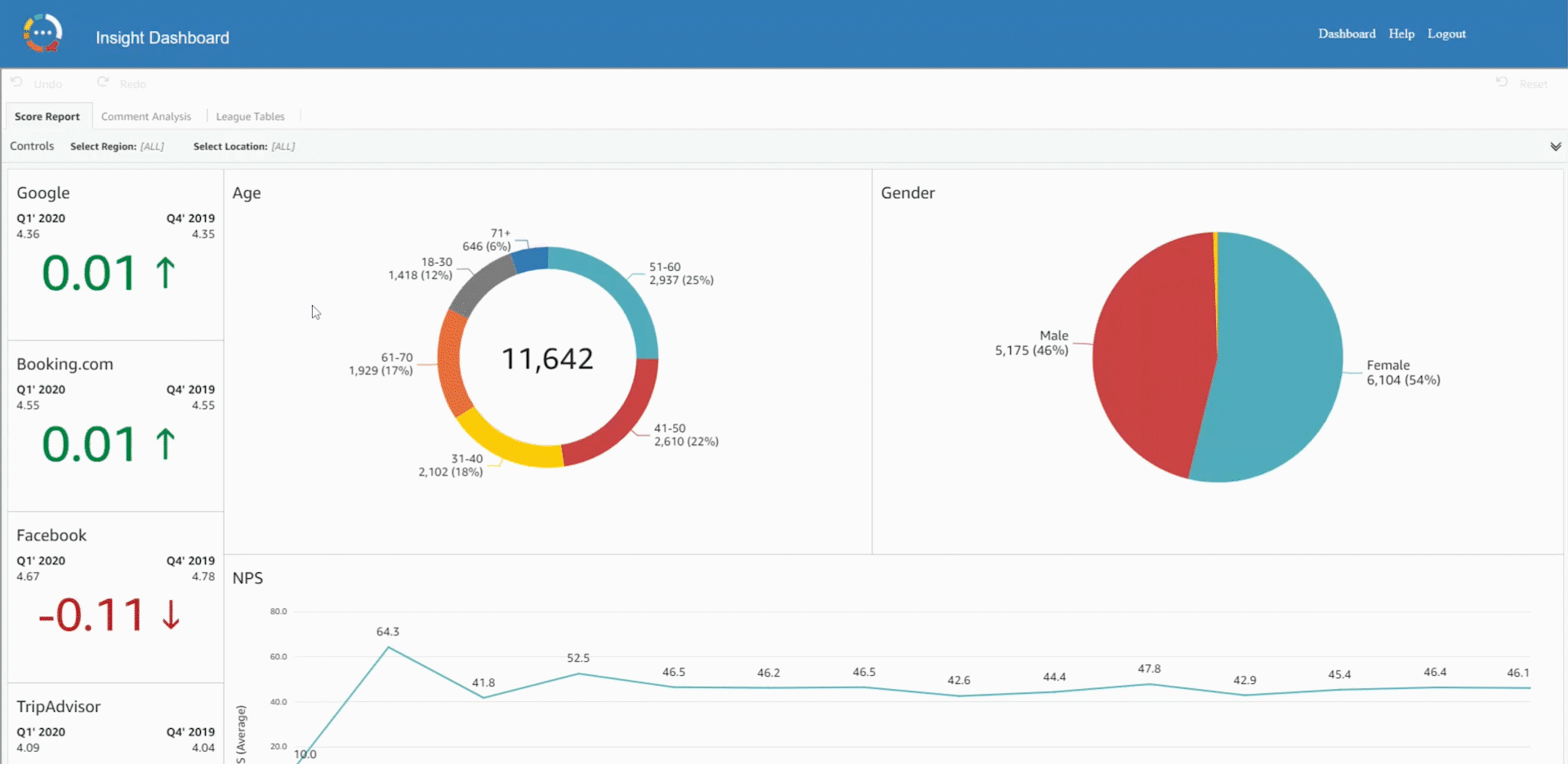 Seamless - Click-through filters enable you to look at specific data points and their effect on other variables.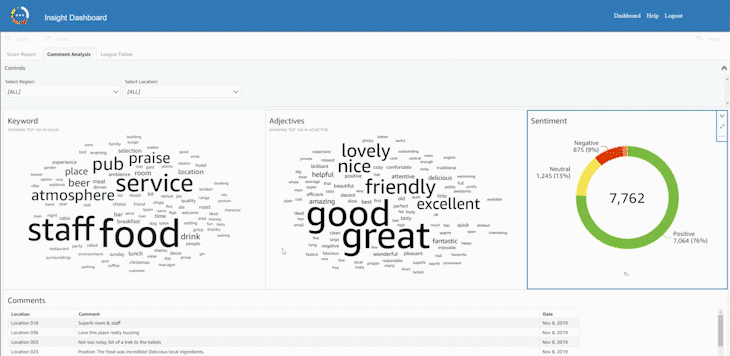 Organised - It's easy for dashboards to become cluttered, so we make sure to build ours in a way that keeps data organised and grouped. We can import data from any number of sources, allowing you to separate social media scores from mystery shopper feedback within a single dashboard.