There is a treasure trove of potential sitting in your unstructured comment data, so let us help you uncover the insights and relationships hidden away in text.
We use the latest machine learning techniques (ML) and natural language processing (NLP) to help you gain deeper insights from your data.
Our algorithms understand what is being said, analyse the sentiment and extract keywords from customer emails, online reviews, comment cards and online surveys. And all at almost limitless scale, providing an accurate and insightful look at customer feedback.
This allows us to quickly process thousands of comments and highlight trends in customer feedback, providing a new level of insight into what customers are really saying.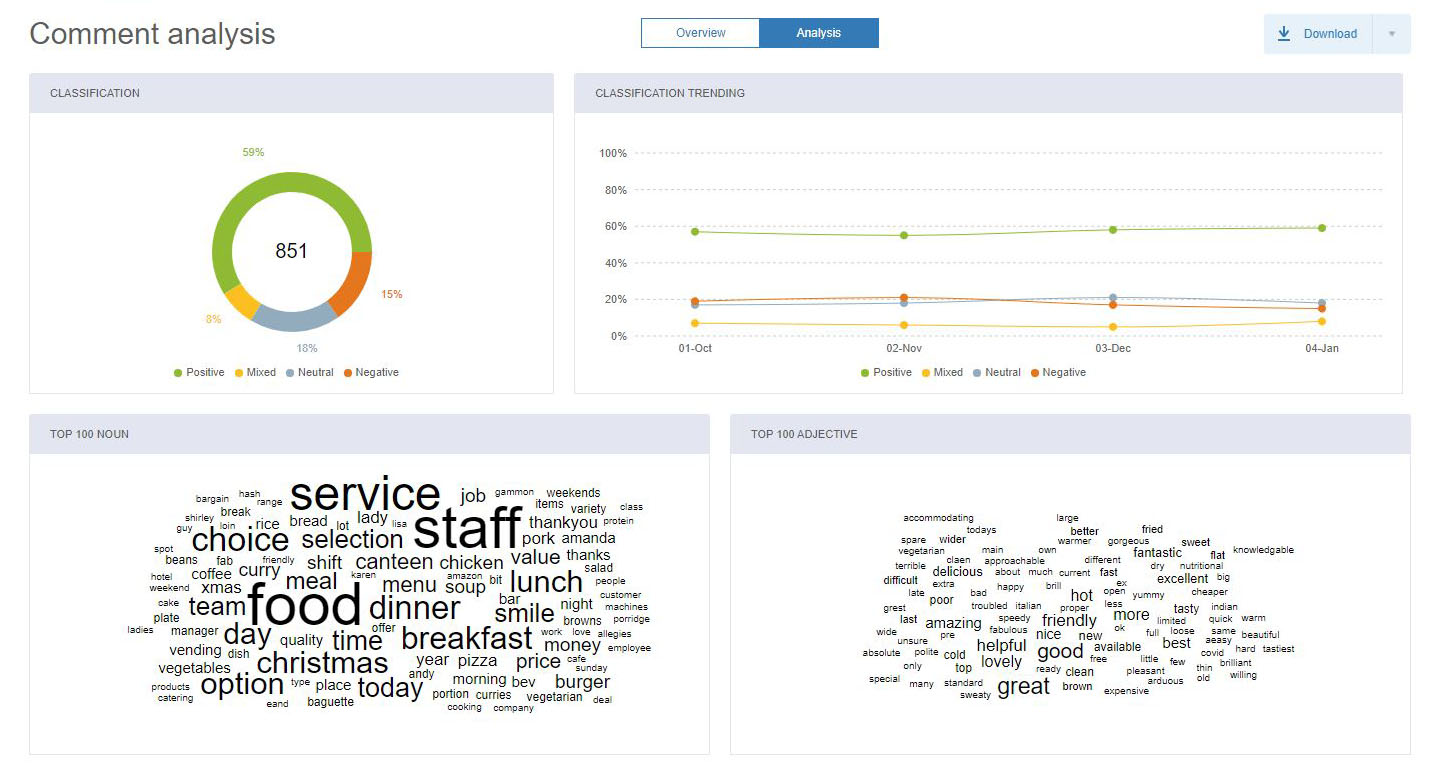 Our service also supports translation between 54 languages, so wherever your customers are we can use their comments to gain insight from customer comments and reviews.
Our deep neural network model specialising in hospitality feedback is a powerful tool to automatically classify your comments and make the most out of the available data.